This is my newest embroidery project, it was to be finished this fall...however my new hope is to have it finished by spring & sewn & quilted up for the Myer's Quilt Show in Hardwicke, NB this July.
The finished size will measure 48 1/2 x 72 1/2, a good size wall hanging this Christmas. The back of my stitching is lined with diaper flannel, giving a soft look & no threads showing through the white Kona fabric.
I've been working on it during my Florida trips & I'm off to Florida again this Sunday with embroidery packed. If you want to embroider on the plane, needles are allowed & if you take you tooth floss the cutter on the floss package works just fine for cutting the threads!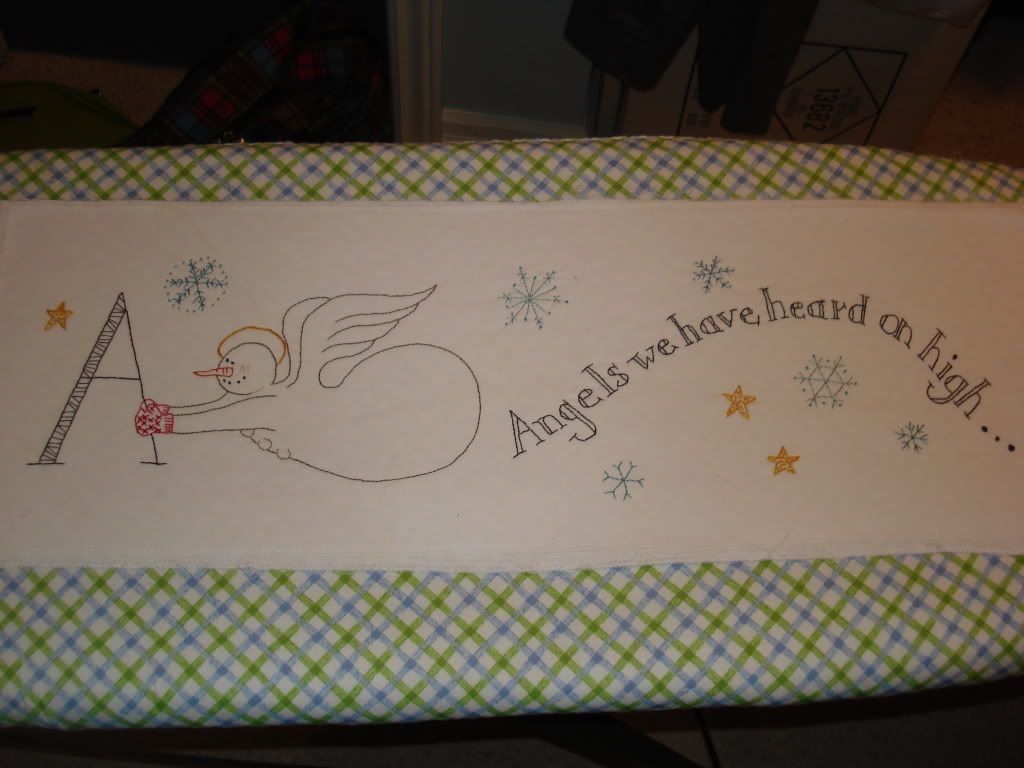 Off to Florida again!!